Information about the in-person training & seminar with Prof Greenberg (Cyprus Oct. 2023)
The Seminar and EFT level 1 Training by Professor Les Greenberg in October 2023 are approaching and we look forward to welcoming all our participants from different parts of the world!
We have participants from Honolulu to Scotland, UK and Belgium, to Lebanon, Finland, Sweden, Iran, Greece etc and we cannot wait to welcome each one of you to the courses. We want to thank you for choosing us for your learning experience and we shall do our best to make it a special one for you and Prof Greenberg!
For your convenience we have put together some information for you to plan your trip Cyprus and have a smooth stay here in the island. Please have a look below:
Seminar Venue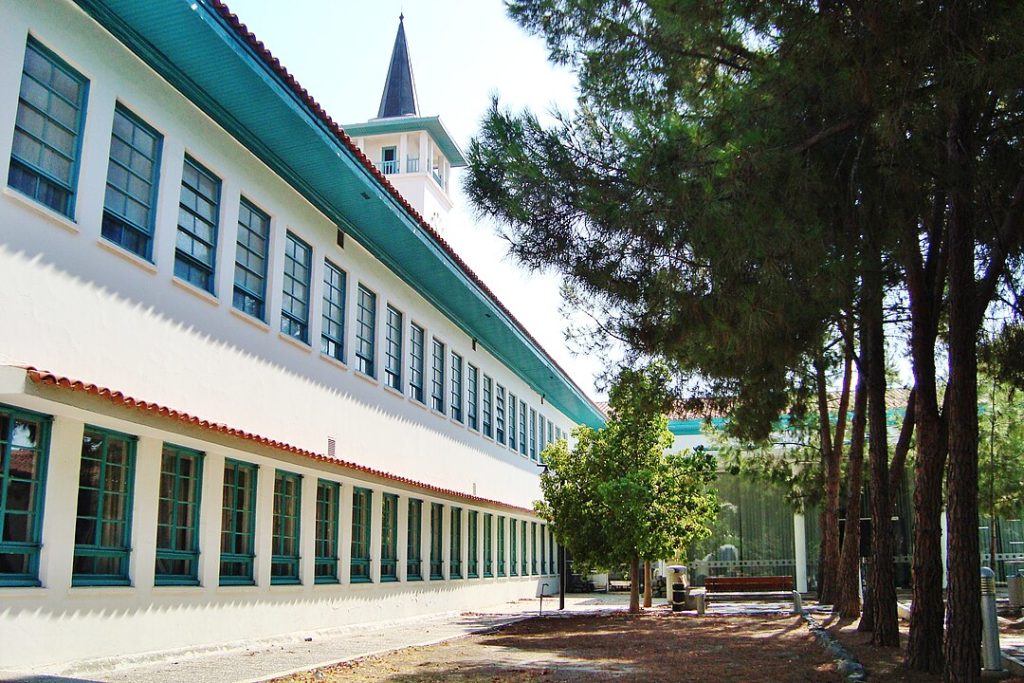 The seminar will take place at the Central Campus of the University of Cyprus in South Nicosia.
The full address is: Kallipoleos 75, 1678, Nicosia.
Training Venue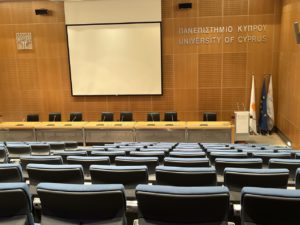 The EFT level 1 Training , will take place at the New Campus of the University of Cyprus in South Nicosia.
The full address is: 1 Panepistimiou Avenue, 2109 Aglantzia, Nicosia.
Visa to get to Cyprus:
Cyprus is a member of the European Union.
Please check here should you need a visa to get to Cyprus: Ministry of Foreign Affairs. You are recommended to make all the necessary paper work ASAP as this may take longer than you think.
Airport:
For those of you who are joining us from abroad, your options are:
Larnaka Airport (recommented): 40-50 minute drive to Nicosia.
To travel from Larnaka to Nicosia, you can use Kapnos Airport Shuttle to get directly to Nicosia or Cyprus Public Transport to go to the Centre of Larnaka and then travel to Nicosia with Intercity Buses.
Paphos Airport: 1.5 – 2 hours drive to Nicosia.
To travel from Paphos to Nicosia, you can use Kapnos Airport Shuttle to get to Nicosia or OSYPA to get to Paphos and then travel to Nicosia with Intercity Buses.
To explore more of your options for travelling from the Airports to Nicosia, you can visit the Airports' Website.
To book tickets for the Shuttle, for both Larnaka and Paphos Airports, you can visit the Kapnos Website.
To use a Taxi service, you can visit iTaxi or use a similar website. Please note that a taxi in Cyprus would cost significantly more than other options.
To rent a car, you can visit EconomyCarRentals or a similar service. In Cyprus, we drive on the left-hand side of the road like in the UK and overtake on the right.
Stay in Nicosia:
University halls:
We recommend the UC halls just across the University where the venue for training and the seminar will be.
Prices range from 60 euro/per night to 70 euros per night.
You can book via the website of UCHalls – if you are interested to stay here, you are advised to book ASAP.
Airbnb's:
Near the university area, you can also find lovely Airbnb apartments raging from 35 euros to 150 euros per night: AirBnB Website.
Hotels:
In Nicosia you can also find different types of hotels – from traditional boutique hotels to high prestigious hotels with incredible pool and luxurious rooms – feel free to have a look on this list to choose the one that suits your liking.
Social Activities in Cyprus:
From every small detail during the trainings to making your stay in Cyprus one to remember, we want to welcome each one of you in the traditional warm and hospitable Cypriot way! For this reason we tried to gather some information for you.
First things first… here is an advice:
If you are joining us from abroad make sure to have some time to enjoy the warm temperatures of our island (around 30°C), the turquoise beaches and the traditional villages of Cyprus!
Cyprus offers an abundance of opportunities to get your heart pumping, from mountain climbing and cycling, to scuba diving and small boat trips, or…. just relaxing by the pool/beach enjoying our Mediterranean cuisine. Whether you are staying for a short or long visit you can choose different activities as per your liking – Cyprus's short driving distances can accommodate every taste.
A few recommendations for activities may include: a historic walking tour by the Venetian wall in Nicosia the only divided capital of Europe; experience the nightlife, the traditional folk music and meze taverns to roof top views and fusion cuisine at some of the most prestigious hotels in Nicosia; beach sports or a day at waterpark or Nissi beach; a road trip to sea cities including Larnaka, Limassol or Paphos; road trip to white-stone built vine villages or picturesque Lefkara where the Cypriot folk needlecraft art is born.
See more of Cyprus here.

If you need some more information or clarifications, we remain at your disposal to help. Just reach out to our team on time so that we can be useful.
Looking forward to welcoming you all to our island!
CiEFT team