4-days Intensive Advanced Skills Training
| Trainer: Professor Leslie Greenberg
| Facilitator: Dr Christina Michael
This course is now full.
If you are interested in this course, you can still submit an application and, if approved, you will join the waiting list for the EFT level 1.
In the meantime, you might want to check the one-day seminar by Prof Greenberg that will take place the same week as this training.
We hope to see you there!
Supported by York University, Canada
---
This training is formally recognized by the International Society for EFT (www.iseft.org).
Certification will be provided at the end of the course, signed by Prof. Les Greenberg.
Michael J. Mahoney, Ph.D.
Immensely valuable [for] psychotherapists of all persuasions…
theoretically innovative and clinically practical.
The training: Emotion-Focused Therapy Level-1
This training will provide participants with an in-depth intensive EFT skills training with emphasis on helping therapists work with and transform the problematic emotional processes that bring clients to therapy. Participants will learn how maladaptive emotional processes function in dysfunction and learn hands on skills to help clients relieve suffering and tackle their problems.
Each day will include brief lectures, video demonstrations by Les Greenberg and co-founders of EFT with real clients, live modelling, case discussions, and skills practice supervised by Les Greenberg. Different EFT interventions based on specific processes will be demonstrated. Videos of evidence-based methods for evoking and exploring emotion schemes, and for dealing with overwhelming emotions will be presented. Participants will be introduced to the moment-by-moment empathic attunement skills to help them track, access, deepen, and transform emotion. The major principles of emotional change will be discussed including awareness, expression, regulation, reflection, and restructuring. A major focus of the workshop will be on differential intervention of emotional states and the use of specific tasks designed to address different types of emotional processing problems including, puzzling emotional reactions, painful self-criticism, and emotional injuries from past relationships. Training will be delivered in English.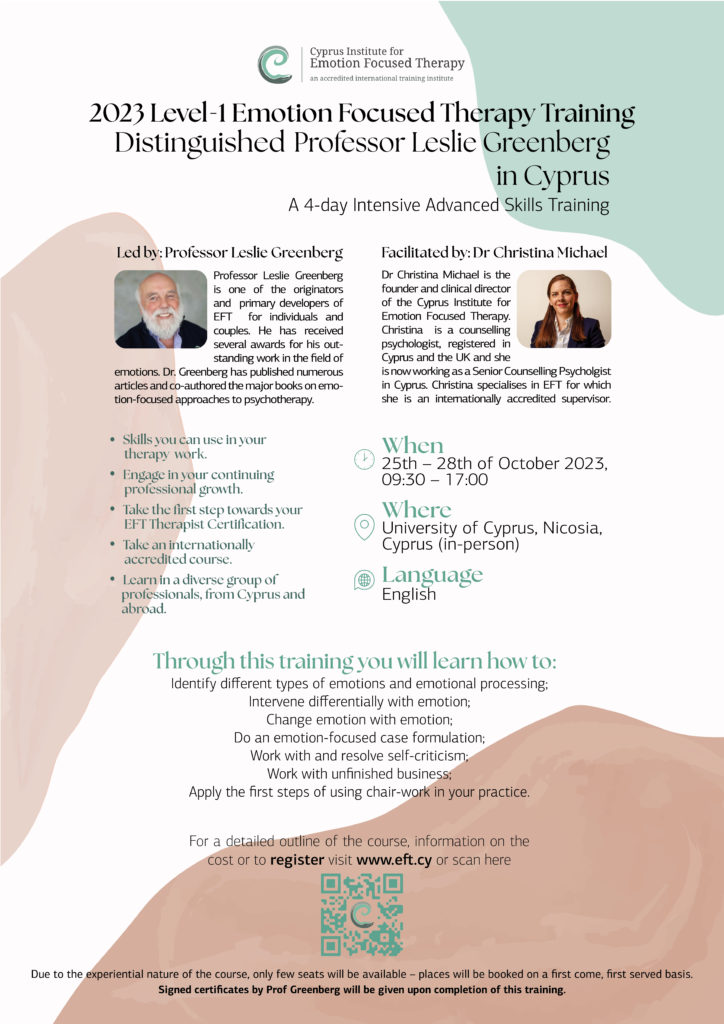 ---
Course details:
This training is an intensive skills training led by Prof Leslie Greenberg in person and facilitated by Dr Christina Michael. The focus of the program will be experiential (through the use of skills practice in small groups), learning how to produce change in core emotional structures. The program will provide hands-on skills development on transforming maladaptive emotion and using adaptive emotion as a guide to living. You will learn and practice different EFT skills including chair-work, self-critical dialogues, unifinished business work with significant others, trauma processing, emotional deepening, emotional regulation.
You will learn the how to:
Emotion Focused Therapy:
A humanistic, evidence-based form of therapy that integrates person-centred and gestalt therapies, with particular relevance to working with depression, trauma, borderline processes and anxiety difficulties. It has gained international recognition through the work of Les Greenberg, Robert Elliott, Laura Rice, Jeanne Watson, Rhonda Goldman, Antonio Pascual – Leone and others.
About the Team:
About the presenter:
Professor Leslie Greenberg

About the facilitator:
Dr Christina Michael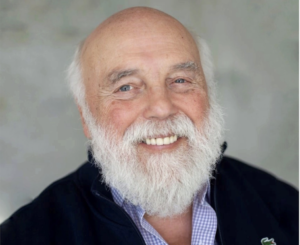 Professor Leslie Greenberg, is internationally known as one of the originators and primary developers of Emotion-Focused Therapy for individuals and couples.
Dr. Greenberg is a Distinguished Research Professor Emeritus of Psychology at York University in Toronto and the primary developer of Emotion-focused therapy. He has authored the original books on Emotion in Psychotherapy (1986), Emotionally Focused Therapy for Couples (1988). More recent books include Emotion-focused Couples Therapy: The dynamics of emotion, love and power (2008), Therapeutic Presence (2012), Emotion-focused therapy: Theory and practice (2015), Case Formulation in Emotion-Focused Therapy (2015), Emotion -Focused Therapy of Generalized Anxiety (2017), and Emotion-focused Therapy of Forgiveness (2019) and most recently Emotion Focused Counselling in Action (2021) and Changing Emotion with emotion (2021). He has received many awards for his contribution to the field of counselling and psychotherapy including the Distinguished Research Career award of the International Society for Psychotherapy Research as well as the Carl Rogers award and the award for the Distinguished Professional Contribution to Applied Research of the American Psychology Association. He also has received the Canadian Psychological Association Professional Award for distinguished contributions to Psychology as a profession. He is a past President of the Society for Psychotherapy Research. He currently trains people internationally in emotion–focused approaches.
See more on Professor Greenberg.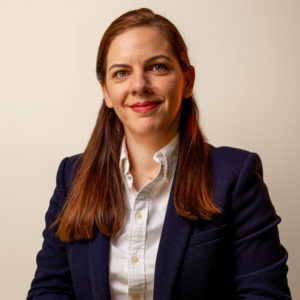 Dr Christina Michael is the founder and clinical director of the Cyprus Institute for Emotion Focused Therapy (CiEFT).
Christina is a counselling psychologist, registered in Cyprus and the UK and she currently works as a Senior Counselling Psychologist in Cyprus. Christina has received her Doctorate in Counselling Psychology at Glasgow Caledonian University. Before moving to Cyprus, she worked in Scotland for 7 years with a wide range of mental health difficulties and she was also an Associate Lecturer for the Doctorate in Counselling Psychology for 4 years. Christina specialises in Emotion Focused Therapy for which she is an internationally accredited supervisor. At CiEFT, she splits her time between seeing clients, supervising mental health professionals and students, and facilitating EFT trainings all over the world, alongside Prof Robert Elliott, Prof Les Greenberg, Prof. Jean Watson, Juliette Becking and others. Christina continues to work for Universities in Cyprus and the UK as a Visiting Lecturer. Her main research interests are post-traumatic growth, grief and effective therapeutic processes. Christina has offered formal feedback for the "Emotion Focused Counselling in Action" book.
See more on Dr Michael.
Most psychotherapists and theories of psychotherapy recognize, in one way or another, the centrality of emotion in both psychopathology and therapeutic change. [Dr. Greenberg's] 'emotionally focused' therapeutic approach [is one] that virtually all therapists will find useful.
---
Note that, the same week, Prof. Greenberg will also be providing an in-person 6-hour day-seminar on "The Transforming Power of Affect", which is a thorough introduction to working with Emotion. The seminar is not a prerequisite for participating this EFT Level-1 training yet can be helpful for those attending EFT Level 1.
---
Course Outline
Day 1: Theory of Emotion & Theory of Practice
Morning (09:30-13:00)
Introduction to the Approach
Research on EFT
Nature and Function of emotion
Dialectical Constructivism
Emotion Assessment
Video examples of Types of Emotions
Afternoon (14:00-17:00)
Principles of emotional change
Awareness
Expression
Regulation
Reflection
Transformation
Video examples
Empathy, Validation and Focusing on Feeling
Creating an alliance
Empathic attunement
Validation
Evocation
Emotional exploration
Conjecture
Empathic refocusing
Day 2: Phases and Two-Chair Work for Self-Criticism
Morning (09:30-13:00)
Therapy Over Time
The bonding phase
The evoking and exploring phase
The transformation phase
Videos
Two Chair Dialogue and Model of Split Resolution
Identify harsh critic
Access primary maladaptive feeling
Access need
Softening of the critic
Videos
Afternoon (14:00-17:00)
Small group practice 1 and large group debrief (self-criticism)
Small group practice 2 and large group debrief (self-criticism)
Day 3: Unfinished Business, Empty Chairwork & Forgiveness
Morning (09:30-13:00)
Empty Chair Dialogue and Model of Unfinished business resolution
Accessing primary emotions
Accessing core dysfunctional emotion schemes
Letting go of unmet needs
Changing emotion
Videos
Afternoon (14:00-17:00)
Unfinished Business work and Chairwork skills practice
Small group practice 3 and 4
Large group debrief(UFB)
Day 4: Focusing & Self-Interruption, Two-Chair Work for interrupting pain
Morning (09:30-13:00)
Theory on Focusing
How do people interrupt painful emotions
Self-interruption splits
How do we work with clients shut down the emotion, numb or dissociate
Exercises – skills practice
Videos
Afternoon (14:00-17:00)
Small group practice 5 (marker of choice) and large group debrief
Small group practice 6 (marker of choice) and large group debrief

Applications for EFT including depression, post-traumatic stress disorder, addictions
Contra indications for Emotion-Focused Therapy
Conclusion
Although emotion has long been recognized as playing a
significant role in the development, maintenance and change of
most clinical problems, the guidelines for working with emotions
therapeutically have always left something to be desired. Not so
with [those of] Greenberg… [his are] lucid, jargon-free… a
landmark contribution.
Marvin R. Goldfried, Ph.D
Participation:
Due to the experiential nature of the course, only few seats will be available – places will be booked on a first come, first served basis.
Participants can be qualified therapists and students (Postgraduate Diploma/MSc Level or above) from Person-centred, Psychodynamic, CBT, ACT, and related backgrounds.
*Note: The didactic parts of the training as well as the Q & A's sessions will be video-recorded.
Reservation of your place:
We have received a high interest for this training, so in order to book your place you are advised to proceed with payment ASAP. As suggested initially we cannot guarantee a place for you with only the registration form you submitted.
We appreciate that a high number of people wants to attend to the training so in order to be fair everyone, places will be confirmed on a first come first served basis based on payment order strictly. If you anticipate any issues with the above please do let me know.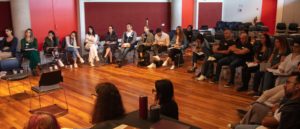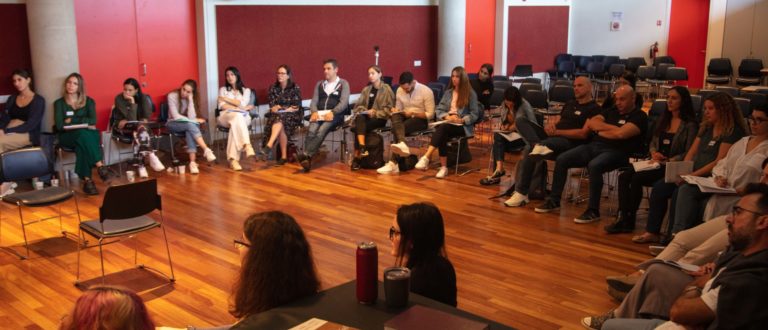 ---
Cost:
Due to the high demand of the course and so that we are fair with everyone, in order to reserve your place at an early bird rate you need to pay either the full amount or the first instalment before the 30th of June.
Fees table
Payment Options
Professionals
Students
Early Bird Fee
(*before the 30th of June)
Payment in full: €795
Payment in full: €745
Early Bird Fee
(*before the 30th of June)
Payment Plan:
1st Instalment: €399
(before the 30th of June);
2nd Instalment: €249
(before the 30th of July);
3rd Instalment: €249
(before the 30th of August)
Payment Plan:
1st Instalment: €399
(before the 30th of June);
2nd Instalment: €223
(before the 30th of July);
3rd Instalment: €223
(before the 30th of August)
Standard Fee
(*after the 30th of June)
Payment in full: €945
Payment in full: €895
If you want to take part to the training and you wish to make a different payment plan do get in touch on christina.michael@eft.cy to help you.
If you have any questions, or you need clarification, do not hesitate to get in touch.
Cancellation Policy: Additionally to our Standard Cancellation Policy for this particular training, we cannot accept any cancellations after you register and pay your deposit and/or pay in full. Of course, if for any reason, the training is cancelled, your full payment or deposit will be returned to you.
---
Participation
Participation Fee – Payments
After you submit your application form, it will be reviewed by the trainers. After the review of your application (which may take up to 7-10 working days) you will receive an email informing you of your acceptance and providing you with a link allowing you to pay via credit card and providing you with the needed information for bank transfer.
Please make sure you respond on time, as your seat can only be confirmed following submission of the payment.
Participants from Aboard – Travelling and Visiting Cyprus
When you come to Cyprus for our trainings make sure to plan your perfect trip to enjoy and discover an island rich in history and culture. Cyprus, the birthplace of Aphrodite the ancient Greek Goddess of Love, is an island of amazing diversity, famous for its legends and history, its timeless traditions, delightful cuisine and stunning scenery. Its cosmopolitan towns and resorts offer a lifestyle as sophisticated as that of any other modern European city.Tucked into the easternmost corner of the Mediterranean, Cyprus, was an ancient trading place, coveted for centuries by many civilisations in their quests to rule the known world. Today, again peaceful, it is an explorer's paradise. With a 11,000 years history, almost everywhere you go you can be sure you are walking on a piece of the past. There are ancient settlements, the remains of vast city-kingdoms, Roman villas and Byzantine churches, crusader castles and magnificent Venetian fortifications.
We want our people to make the most of their journey to our home and even extend their stay to enjoy the warm temperatures (around 30 C all March to October), the turquoise beaches, and the picturesque vine villages of Cyprus and have experiences they will never forget. Whatever your taste, Cyprus provides ample opportunities to experience something new.
See Visit Cyprus website for more.

Organizational Information
Cyprus is a small island; you can drive from one corner of the island to the other in 2 hours and you can go from the seaside to the top of Troodos mountains in 1,30 hours.
Aside from moving around on foot and by bike, you can also travel around the island by bus or taxi. Cyprus does not have a train or underground transport system. We will update the bus routes closer to the time of the trainings.
Larnaka airport is only 40-50 minute drive from Nicosia and the University of Cyprus during non-busy hours. During busy hours it can take between 1 hour to 1 hour and 15 minutes.
Accommodation
Cyprus is famous for its long tradition of hospitality and is constantly seeking new ways to delight its visitors. Here, basking under the year-round warmth of the sun, are some of the finest holiday accommodation in the world. Everything the discerning visitor requires is catered for: impeccable service, fine restaurants, clubs and pubs, water sports, walking and cycling activities, golf, sailing, organised excursions to the island's archaeological sites, even extreme sports. But for those who just want to chill out, there's dawn to dusk relaxation on the beach, by the pool, or in one of the fantastic hotel spas.
The variety of accommodation in Cyprus is extensive and of international high standards and uniquely Cypriot. From luxurious hotels with both local flavor and the highest international standards, quality tourist villas, to authentic agrotourism options in picturesque villages and many more. You can expect quality lodgings and nothing less than the warmest Cypriot hospitality.
The Cypriot cuisine is an exotic blend of Greek and Middle Eastern cultures, sprinkled with remnants of ancient civilizations. All across Cyprus, you'll have the opportunity to experience a distinctive rich cuisine, composed of meze – small plates of everything from flame-grilled, delicately spiced meats to fresh vegetables and amazing cheeses, such as the famous halloumi cheese.
The island has a long-standing tradition in winemaking that dates back to Ancient Greek, Roman and Egyptian times. The grape varieties of the island are some of the oldest in the world, with the sweet dessert wine of "Commandaria" remaining the oldest named wine still in production. Whether you're a connoisseur, or a simple lover of the drink that locals once worshipped as the 'nectar of the Gods', you will be delighted to discover a host of charming wineries and wine growing regions along seven glorious wine routes.Whether you have a week or more in Cyprus or just a few days, any number of itineraries are possible. The island's history is rich and multilayered but its size is relatively compact, making it easy to explore. You can craft a route, based purely on geographic variety, or keep things purely coastal, or follow thematic routes such as nature trails, antiquity routes, Aphrodite route, wine routes and more. In these crossroads of civilizations, all roads lead to discovery.
The training will take place at the university of Cyprus in Nicosia. We do recommend you stay in Nicosia so that you can be closer to the venue.
Aside a comprehensive list of hotels you can see here, in the next few weeks we will upload a list of recommended hotels close to the venue of our trainings.